I find myself looking through my computer which is a vault full of pictures and videos of Keegan and Cameron from day 1 of thier lives! I notice that i have much more videos of Keegan than i do Cameron. But Cameron has much better quality infant pictures since i picked up photography when Cameron was born. Brian always tells me that we arent going to have enough space on the computer by the time they even hit Kindergarden. LOL which is probably true!! But its all these little moments that you capture that mean the most. I know i have hardly any pictures or video of me when i was a baby or even a kid. one thing is for certain... They will both know exactly how they were growing up. From how they laughed, danced, smiled and cried. I think i have documented everything so far. I just cant bust out the camera when its a birthday or Christmas. Everyday is so special!!! I know it seems a little crazy to want to take pictures everyday.. which i dont.. but pretty darn close to it. I still cannot believe that Keegan is 4. Watching the old videos and seeing the pictures from when he was born, up until even 2 years old. It went zooming by!!! Pretty soon i need to write a letter about Cameron before i forget every little thing. Kids are so precious and such miracles. When Camerons first word is cheese, you know the camera is out alot :)
Its almost impossible to get pictures of them together, sitting and smiling.. but i think tomorrow, ill make it a goal.
heres Keegan as a newborn in the hospital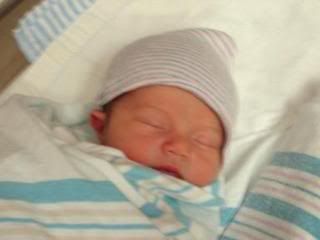 heres Cameron as a newborn just days old at home
i want to cherish these moments forever! and i want them to know how much i love them with all my heart!!!
Psalm 127:3 (New International Version)
Sons are a heritage from the LORD,
children a reward from him.